Between 2010 and 2018, Andy taught hundreds of yoga classes through her Third Age Yoga teaching practice, working with a wide variety of participants ranging from 45 to 98 years old. Find more yoga with Andy in her book Restoring Flexibility: A Gentle Yoga-Based Practice to Increase Mobility at Any Age.
In 2014, she made two yoga instructional videos produced by the Saint Paul Neighborhood Network, one of that city's nonprofit local access cable television providers. These videos have been viewed more than 360,000 times on YouTube and have garnered positive feedback from viewers around the world.
The videos feature safe, gentle poses adapted for people who may not be physically active, who are homebound, or who simply prefer light, relaxing movement. They are also ideal for people who may be recovering from illness or injury.
Getting Ready for Third Age Yoga: Getting Down To and Up From Your Mat Safely and Comfortably
As we age, safely lowering to the ground and getting up again can become challenging. This short, step-by-step video shows you how to do both while keeping your shoulders, hips, and back comfortable and safe. Because rising is more difficult than lowering, the video also shows how to use a chair as a helpmate when lowering and rising. If you have any doubt about whether you can get up from the ground, consult your doctor before following this video.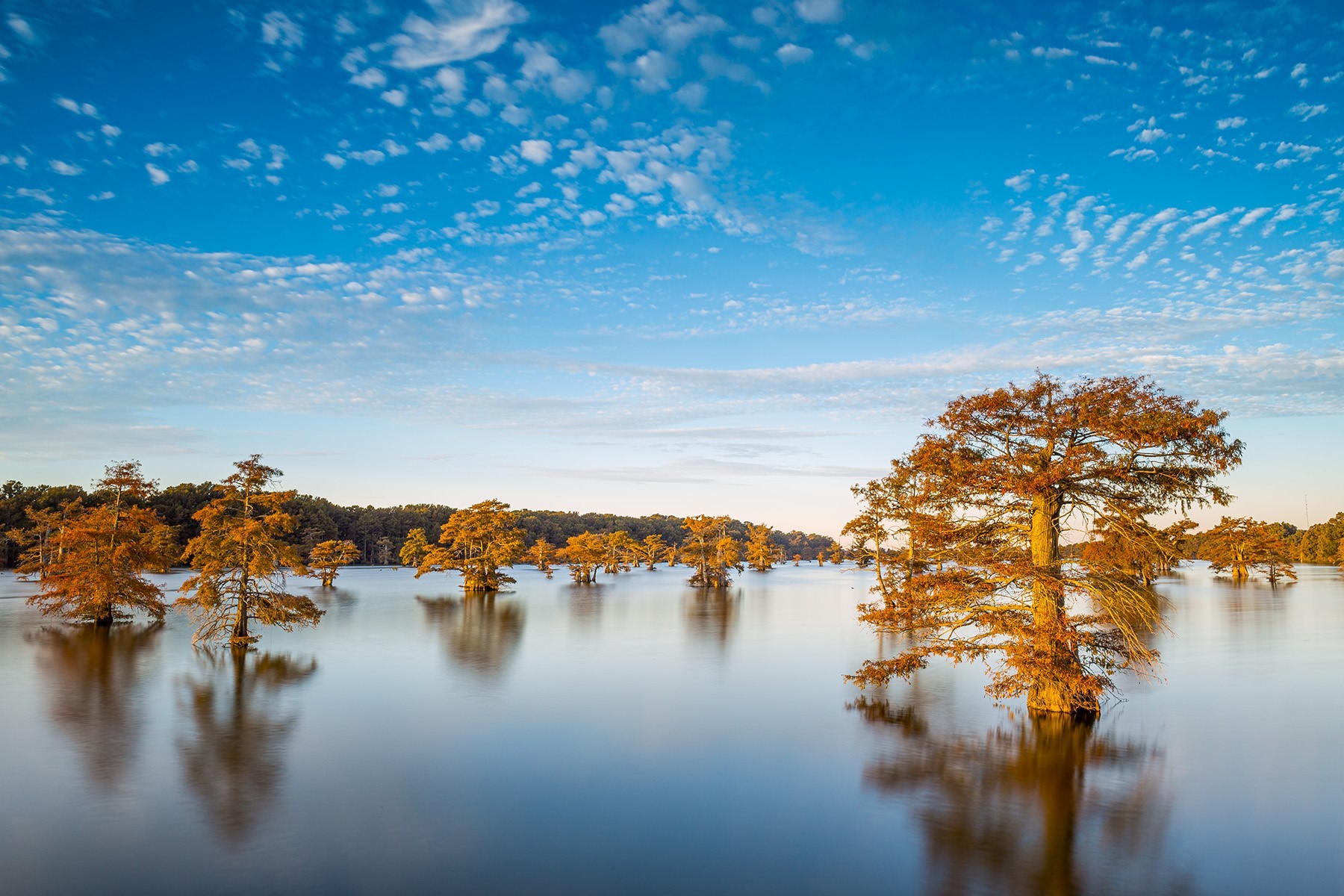 Photographer John Gregor tells us that this abandoned meander was once part of the Mississippi River. After a flood changed the course of the river, this former bend was cut off, creating a self-contained lake. That's why it's called an abandoned meander.